The University of Memphis School of Law's Neighborhood Preservation Clinic is filing 25 lawsuits on behalf of the Klondike-Smokey City Community Development Corporation.
For more information on the Clinic please see below overview from their website.
For more information on the recent lawsuits, please click on following links;
ABC 24: Law students help fight against the blight in Memphis neighborhoods
Action News 5: North Memphis neighborhood files lawsuit against blighted properties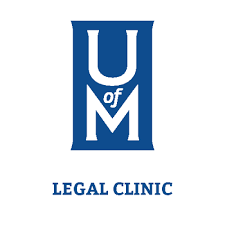 The University of Memphis Neighborhood Preservation Clinic represents the City of Memphis in public nuisance lawsuits seeking recourse against the owners of badly neglected, vacant and abandoned properties. Under the supervision of clinic co-directors Danny Schaffzin and Steve Barlow, and in collaboration with Neighborhood Preservation Staff Attorney Brigid Welsh, clinic students investigate property ownership and conditions; communicate with field code enforcement professionals; and research, prepare and file civil cases alleging claims arising under the Tennessee Neighborhood Preservation Act (NPA), T.C.A §13-6-101 et seq.
Once litigation is commenced, clinic students handle all aspects of those cases as they proceed in the Shelby County Environmental Court, a unique court of special jurisdiction concurrent with the Tennessee Circuit and Chancery Courts for certain purposes. Student case handling responsibilities include weekly appearances in the Environmental Court, during which students present at hearings and status updates, negotiate with opposing counsel and parties, and do all else that is necessary to move their cases forward. As their cases evolve, students grapple with issues of civil procedure, contracts, evidence, property, secured transactions, decedents estates, business organizations, and bankruptcy.
To complement their casework, clinic students participate in a weekly classroom session focused on the pervasive challenge of property vacancy and abandonment in Memphis. The seminar segment of the weekly class exposes the law students to substantive code enforcement and housing law, national models of legal strategies to address problem properties, practice and procedure in the Shelby County Environmental Court, and the issues of ethics and professionalism that arise in the context of their cases. The seminar also includes a case rounds component, during which students engage in an ongoing dialogue about the challenges they are experiencing while managing clinic's cases.