Erie County (NY) Clerk Michael P. Kearns, while in all likelihood not abandoning his "Bank Shame Campaign" announced a new program called the "Good Neighbor Project". This new project is "designed to hold servicers of vacant and abandoned zombie properties to a higher standard".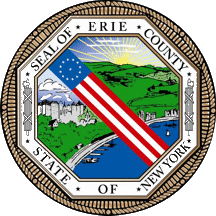 To access the Press Release announcing the project and the partnership with the first loan servicer (Ocwen), please click here.
To access local media coverage, please click on the following links.
WIVB: Erie County continuing crackdown on long-neglected properties
Spectrum News: New project aimed at helping zombie properties in WNY